Tools to Help Students with Writing Difficulties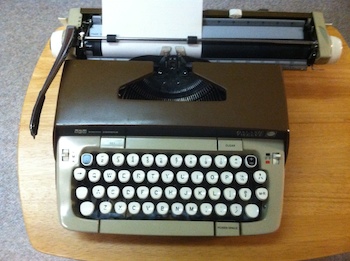 Know a child or teen who struggles with writing? Wonder what tools can help? In such a fast-growing field, it's hard to keep up. But don't stick with the old technology (like my old manual typewriter shown here). Try something new. I've found three resources this week:
Remember our children and their challenges differ. These tools won't all help everyone, but if you find a few that help you or your child or teen, let me know. What other tools help your or your child with writing difficulties?