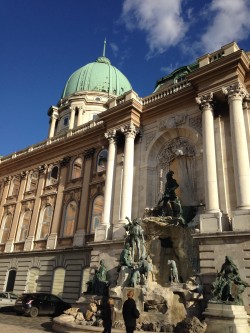 Weary from hunting for help for your child? Can't find professionals you can communicate with, who understand your kid"s unusual mix of gifts and difficulties?
No matter how isolated you're feeling, chances are you aren't as isolated as some of the parents I spoke to last week, at an education conference for English-speaking expats in Europe.
They enjoy beautiful scenery, fascinating historic places, and great food, as I've enjoyed this weekend, seeing Budapest. But they also face new languages, new educational systems, laws, and unfamiliar approaches. Yet what helps them can help you.
At the conference, I talked with many parents, including homeschool veteran Sarah (named changed). A US State Department wife, she and her family have moved from one Central European capital to another, to Washington DC and back to Europe.
Her first advice is: "Whenever you're looking for help, and people tell you, 'I don't know where to find that,' keep asking."
I agree. I had trouble teaching my son to read because he is severely dyslexic. We tried several programs. Because I kept on asking, I learned about Orton-Gillingham-based approaches that helped him break the code of written language. Years later, back in Maryland, when I ran into his former neuropsychologist, he was surprised at my son's progress.
Sarah's second tip:
"When you feel you've taken two steps forward and five steps back, don't give up."
I've found that true for all of us with kids with learning challenges. Our kids can be puzzles: delightful at time, frustrating, nervewracking, and rewarding. Our kids don't make progress steadily.
You may feel alone. You are not.
As we press on, keep learning, and love and encourage our kids, they will make progress in ways we don't expect.
1 Comments