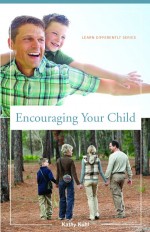 Encouraging Your Child by Kathy Kuhl
Kathy Kuhl knows the dangers of discouragement and how easily it can set in. Because of her work with children and teens who don't learn basic disciplines like writing and math easily, Kathy is perfectly equipped to show us and teach us how to interact with students in ways that lift the clouds of doubt and despair.
~ Dr. Kathy Koch, President, Celebrate Kids, Inc.
Whether you homeschool or have a child in school, you'll find encouragement and ideas in Kathy's newest book, Encouraging Your Child. 
No Comments Yet